TÍTULO / TITLE: Au revoir, mon amour!
AÑO / YEAR: 2018
DURACIÓN / RUNTIME: 8'
PAÍS / COUNTRY: España
DIRECTOR / DIRECTOR: Miguel (Mik) J. López Fernández
SINOPSIS / SYNOPSIS
María y Rodrigo llegan a un lugar retirado después de atracar un banco. Ella quiere escapar a París, pero él tiene otros planes. De repente, un tercer atracador inexperto les sorprende.
María and Rodrigo arrive at a secluded place after robbing a bank. She wants to escape to Paris, but He has other plans. Suddenly, a third inexperienced robber surprises them.

14
0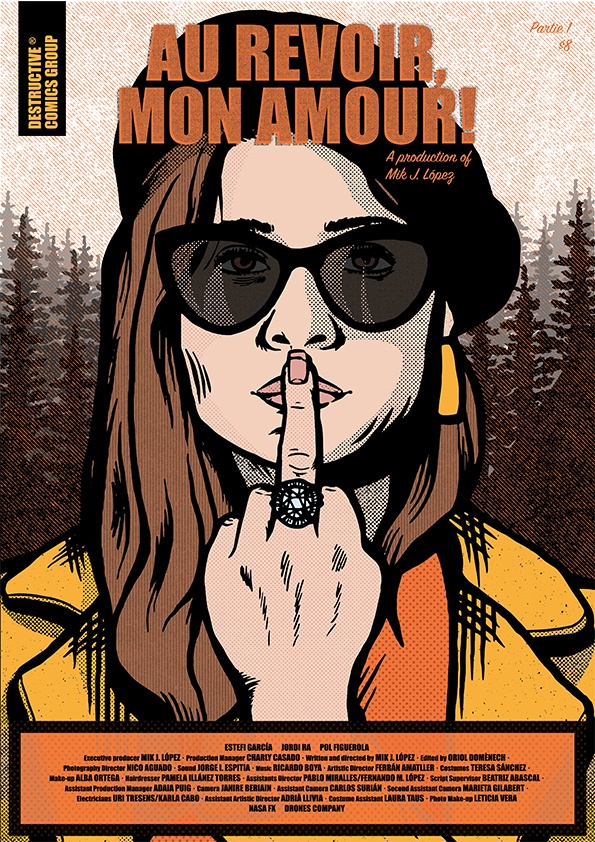 SELECCIONES (14)
1) Festival Internacional de Cine de Guayaquil (Guayas, Ecuador).
2) Timeline Film Festival (Milán, Italia).
3) FIFES Film Festival (Zagreb, Croacia).
4) KathaFest International Photo And Film Festival (Dhumbarahi, Nepal).
5) Cortopatía (Madrid, España).
6) Fest Cine Pedra Azul (Espírito Santo, Brasil).
7) iChill Manila Film Fest (Manila, Filipinas).
8) Wisconsin Comic Convention (Wisconsin, Estados Unidos).
9) Atlanta Comic Con (Atlanta, Estados Unidos).
10) Michigan comic convention (Michigan, Estados Unidos).
11) Tampa Bay Comic Convention (Tampa, Estados Unidos).
12) Indiana Comic Convention (Indiana, Estados Unidos).
13) Mostremp (Tremp, España).
14) La Cueva en Corto (Zamora, España).